This is a quick, cute and easy way to style your hair on the busy days.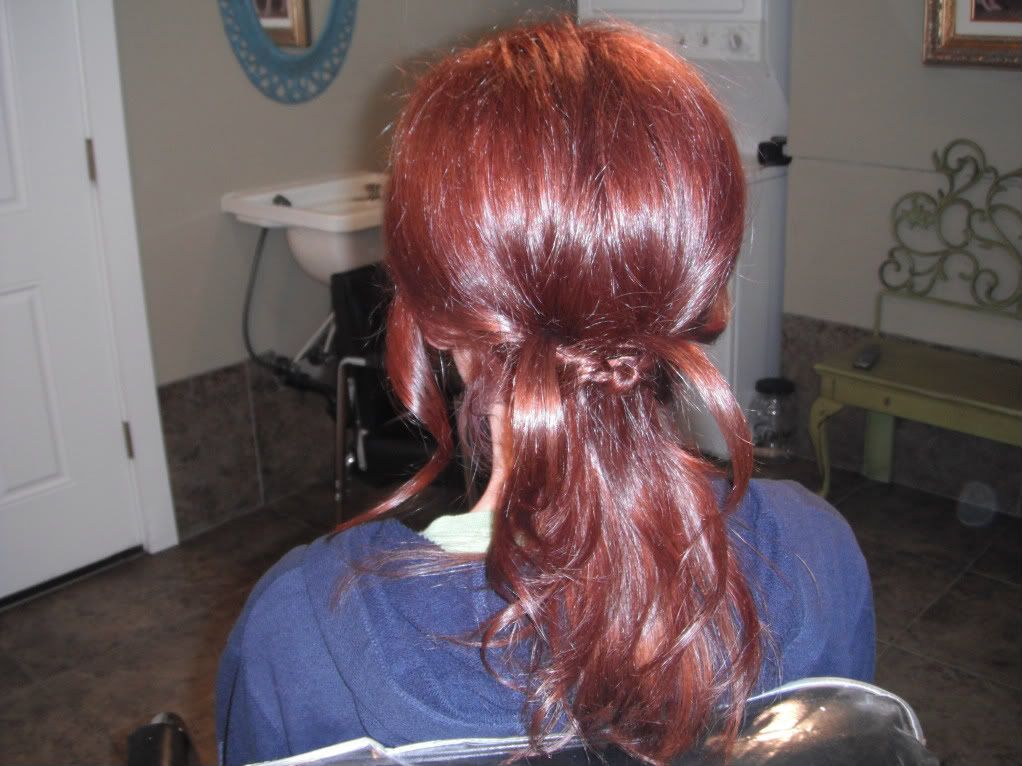 Simply take two sections from the bottom of your hair. Pull each piece out to the side, then tie over the rest of the hair in a square knot. Secure with bobby pin. Hair spray to finish.
With this second style take a small section from either side just below your temples. Then finish the same as the first. Leaving the tails out adds a fun spin on this style.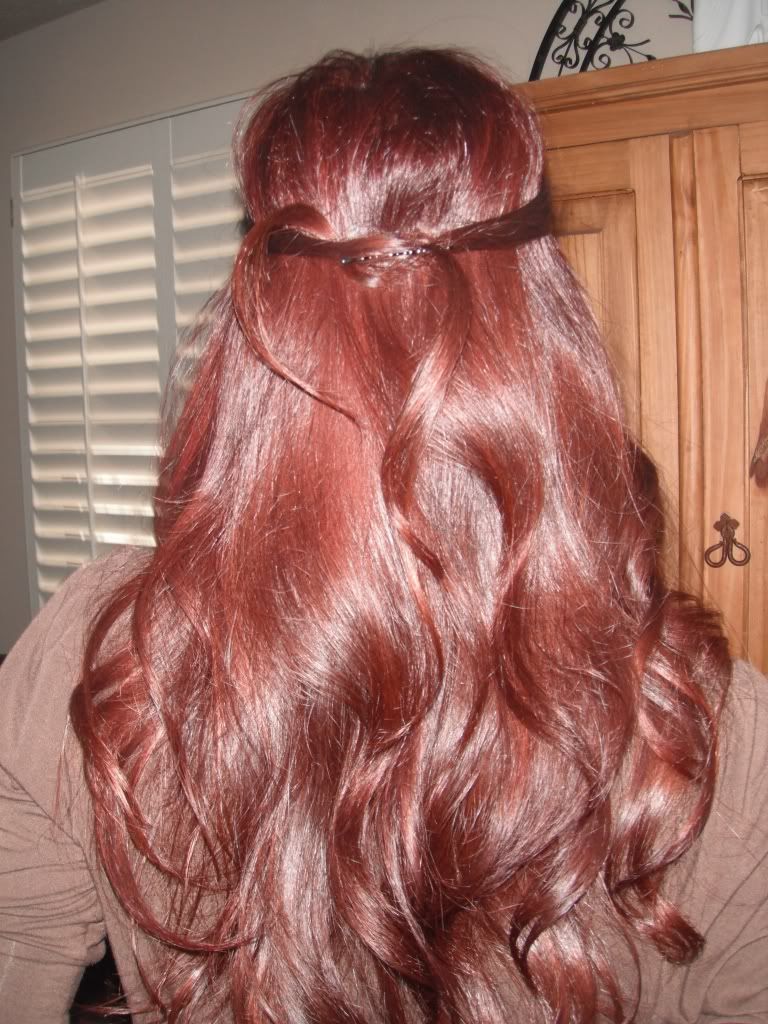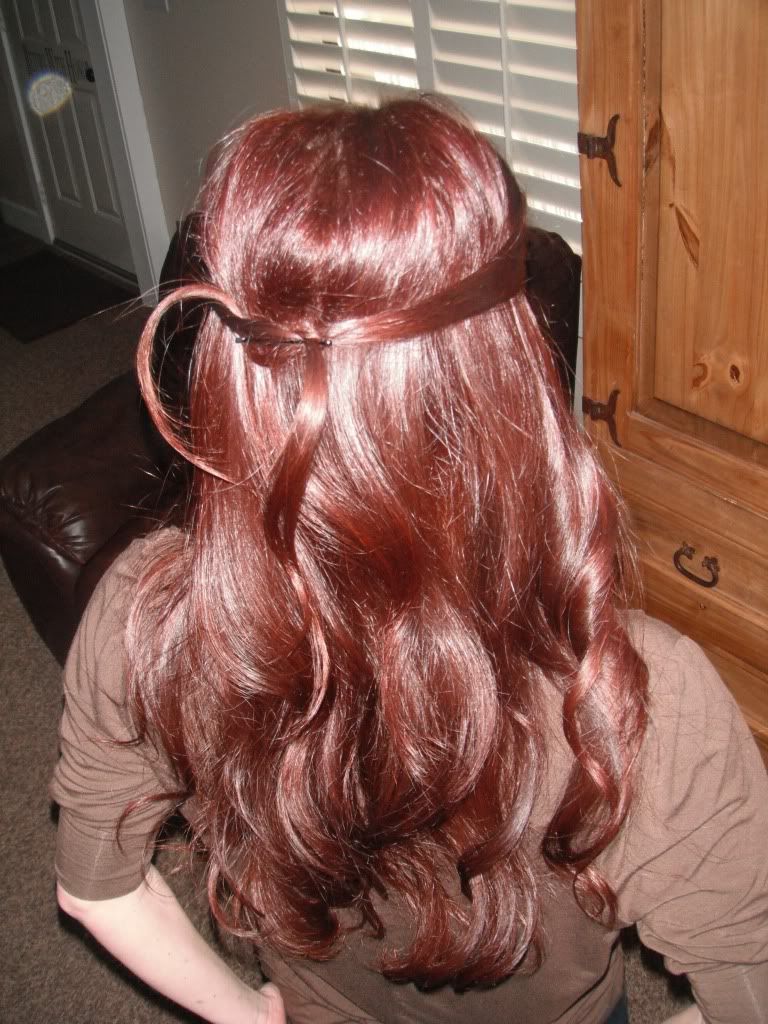 Because these girlies are of the red persuasion I thought I would let you in on a little secret.
This shampoo deposits just enough color each time you wash to keep your red vibrant between color appointments. And because reds are the fastest to fade, these shampoos are a perfect color saver.